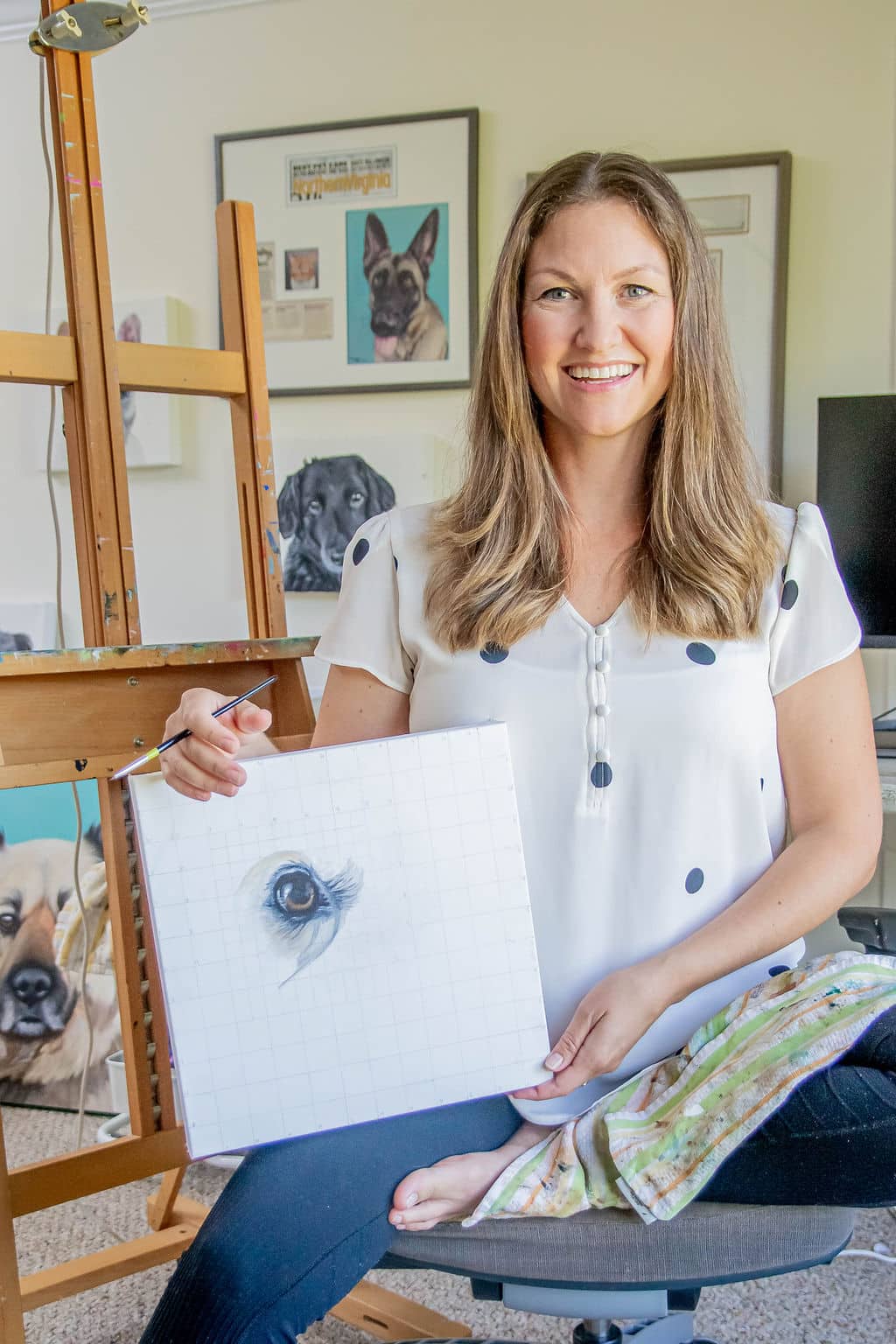 Consider me your painting coach! 
Join me for 21 days and gently tap into your own creativity, joy and wellbeing.
When you join the Painting Challenge, you'll get my personal instructions and guidance for 21 days to begin connecting to your creativity and tune in to the whispers of inspiration. You'll get the support you need to grow your creative confidence and fulfillment.
Every day I share a new challenge. I'll show you how to follow a simple painting practice that serves you these days and beyond. A playful practice that taps into the whole of you, that nurtures you and make you feel inspired and connected.

"I need a fresh start in life, a new source of joy, and that's why I'm taking this challenge."
– Gerda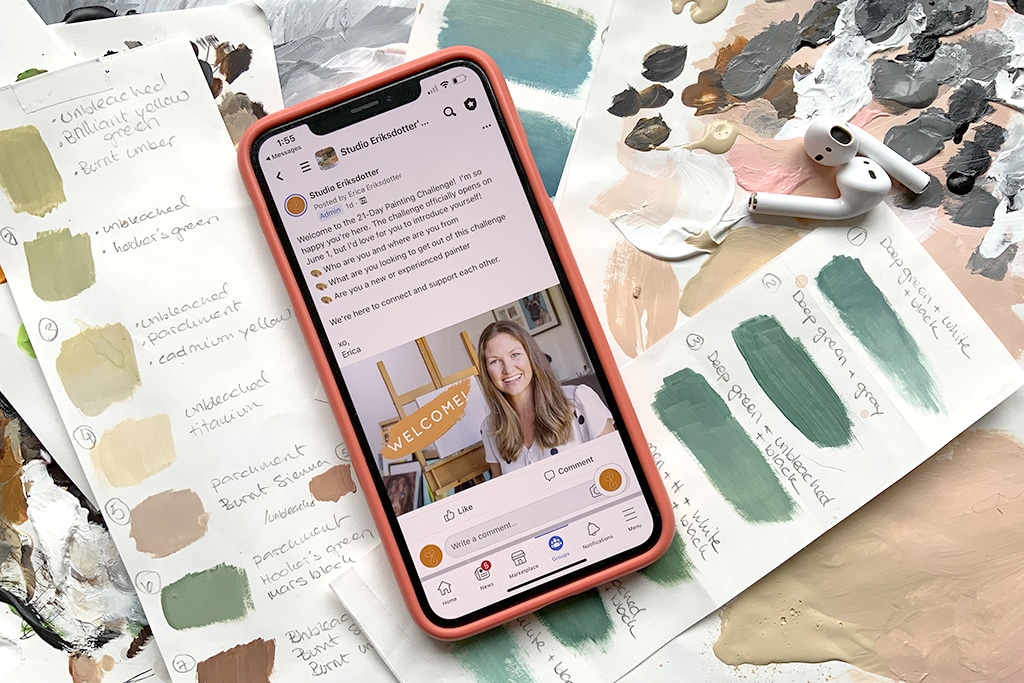 HOW DOES IT WORK

Starting June 1 I'll be your painting coach for 21 days.
There's more!
June 21 at 1 PM/ET: Join me for a LIVE group painting session where we'll paint the last subject together and I'll share my top tips for keeping the creative moment going.
June 27 at 1 PM/ET: Join me for a LIVE Q&A for a chance to ask me a question for some one-on-one guidance!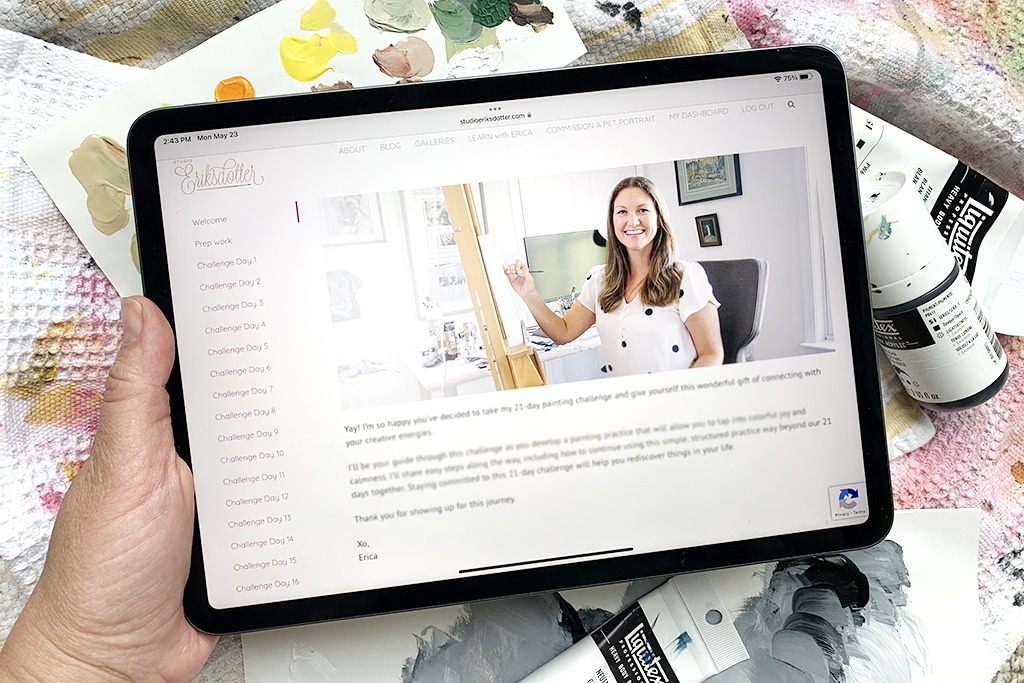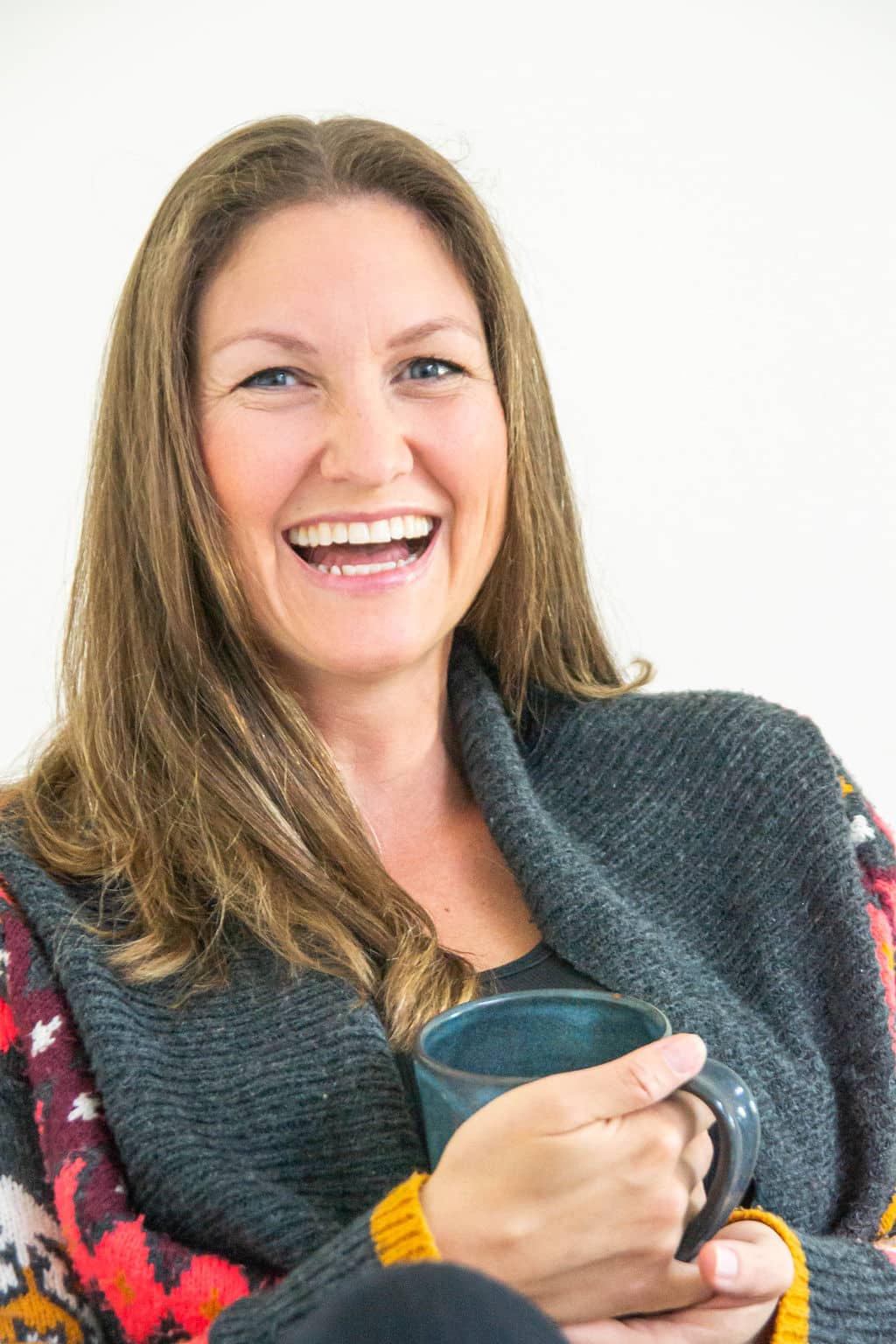 LEARN with ERICA ERIKSDOTTER

Pet Portrait Painter
My name is Erica and I paint realistic custom portraits of dogs and cats that grief counselors say help my customers work through losing a pet. My art has been featured wildly in the press including Washington Post, My Modern Met and on national and global television.
I grew up in Sweden as the youngest of three daughters and with a beloved yorkshire terrier named Lucas. I loved to paint from an early age and I sold my first painting at age 10.
With a long waitlist for my sought after portraits, I created a new option to get a meaningful pet portrait – a course with me! How to Paint a Dog Portrait is an 11-week interactive online course, available only once a year, that teaches the process of painting a realistic dog portrait to painters who want to learn new skills and level up as a wholehearted artist for self-fulfillment or become the next professional pet portrait artist. It's designed to fuel your passion to paint and sustain you as a wholehearted artist with support for mental-, emotional-, and physical health.
Now are new way to work with me, join me for a fun and relaxing paint along! We can all need a new adventure to tap into the joy of creativity. Don't know how to start? I got you covered every step of the way.