PAINT WITH ERICA
Here you'll find a variety of ways we can paint together, from free videos to more advanced one-on-one courses.
All content lives in one private portal online at StudioEriksdotter.com. After registering, you'll have access to all free tutorials, and any purchased products.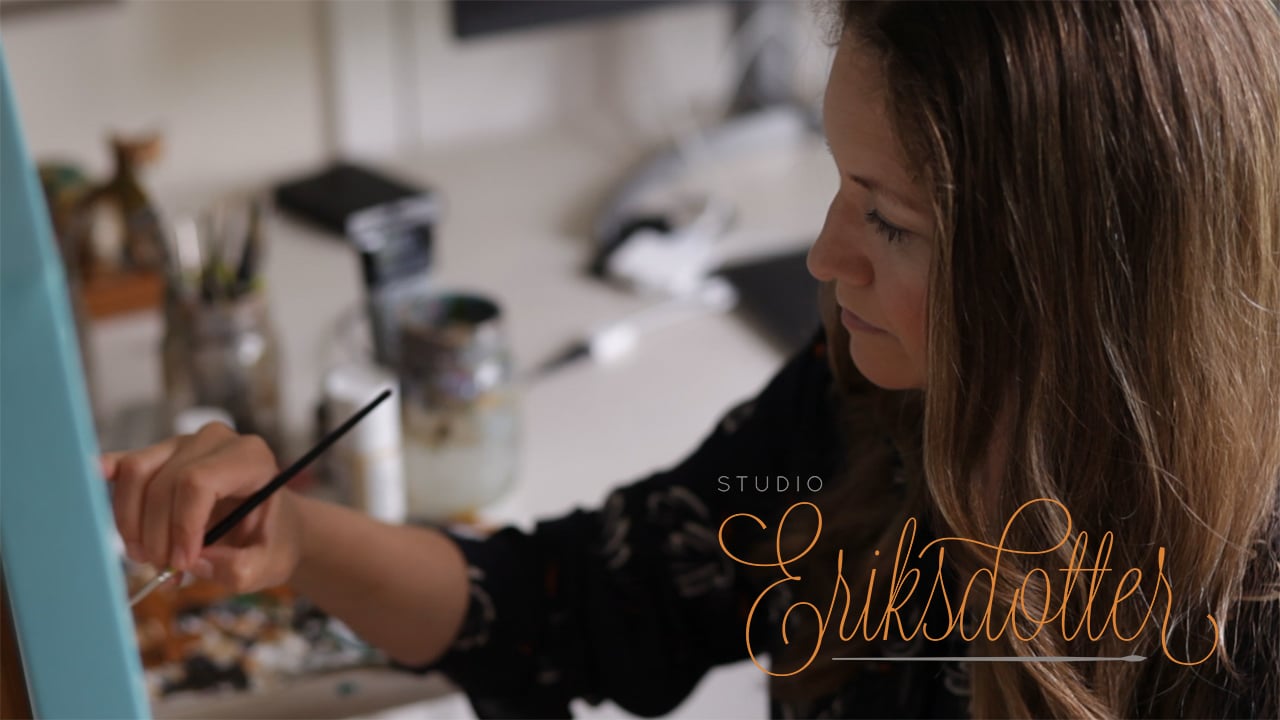 Paint a Pet Portrait – a private course
6 week | $1,285
Become a better artist in 6 weeks. During this class, you'll have 6 private virtual sessions with Erica and learn how to paint a pet portrait step-by-step. You'll finish the course with a pet portrait you'll want to share.
Your time commitment during this one-month is 5-10 hours per week for 4 weeks, in addition to the 1 hour per personal session with Erica. During your time with Erica she'll give you feedback on your progress, teach next steps, share techniques via video and paint live with you.
This class meets you where you are and pushes your skills to new heights.
This class is for all levels and will be adapted to skill level. 
REGISTER NOW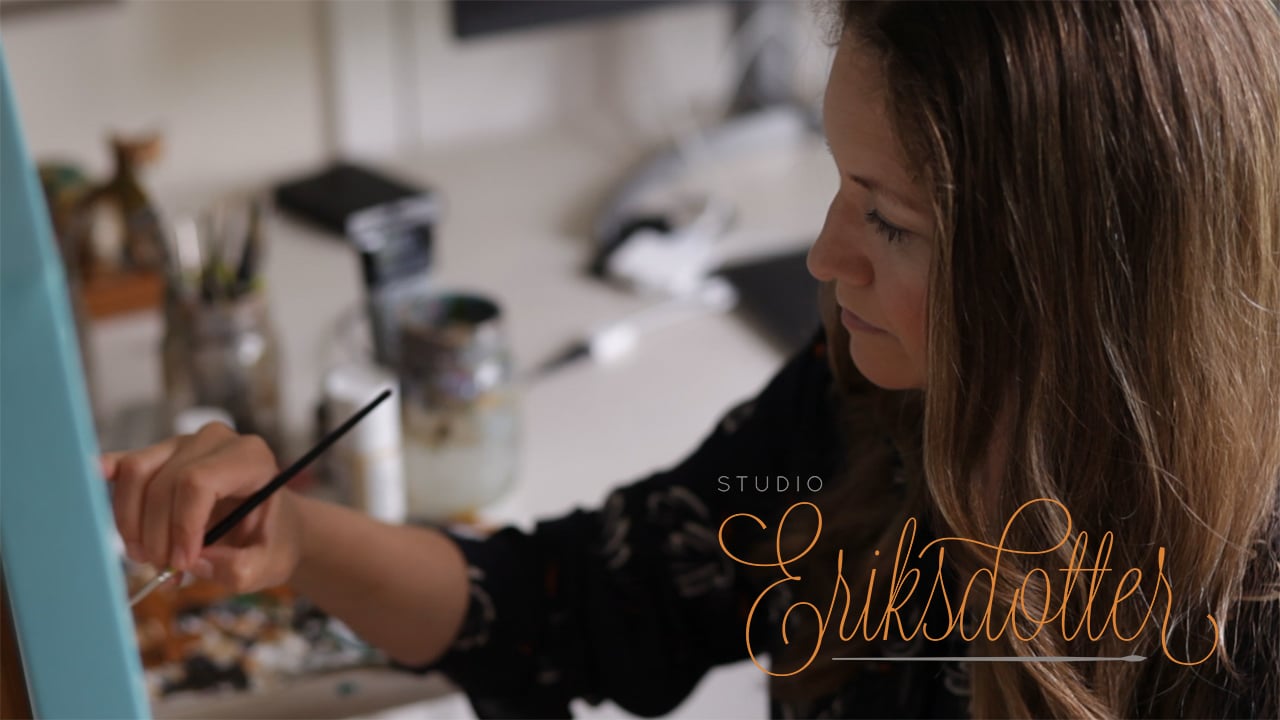 Painting a Pet Portrait – a digital course
coming soon
In this 10-part digital course, Erica teaches you to paint a realistic pet portrait. This course takes your skills to the next level as an artist. Erica guides you during a step-by-step process of the fundamentals and you'll come away with a pet portrait you'll be proud to share. Together, develop your full skillset – the same skills Erica uses to create her renowned pet portraits. 
During the class you'll get personalized feedback as you learn from Erica.
Some of the techniques we'll cover: 
Step-by-step process

Color blending and fur matching

How to create soulful eyes and lifelike fur

Paintings which heals

Photographing, shipping and handling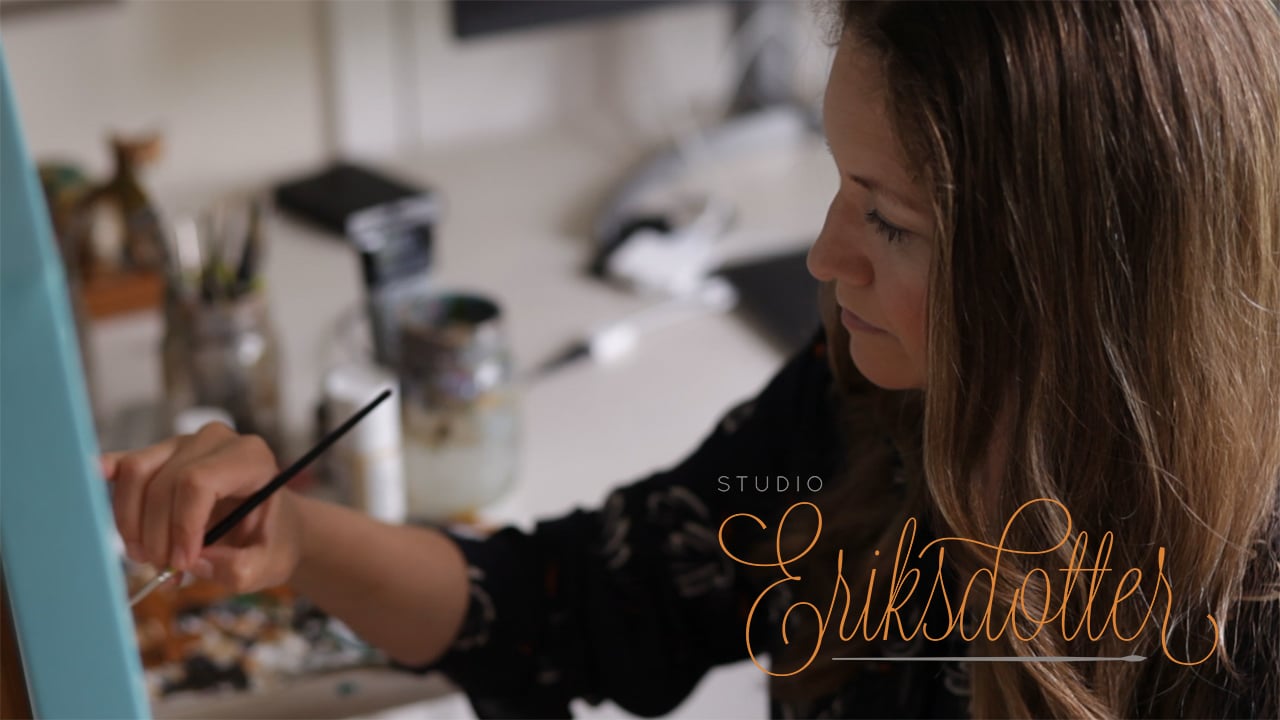 Private Session
1 hours | $185
This is a 1 hour private painting session with Erica where you decide what you want to do. Are you stuck in the middle of a painting? Don't know how to get that sparkle in the eyes? Do you want to soak up the time to paint with a painter?  This is all you.
REGISTER NOW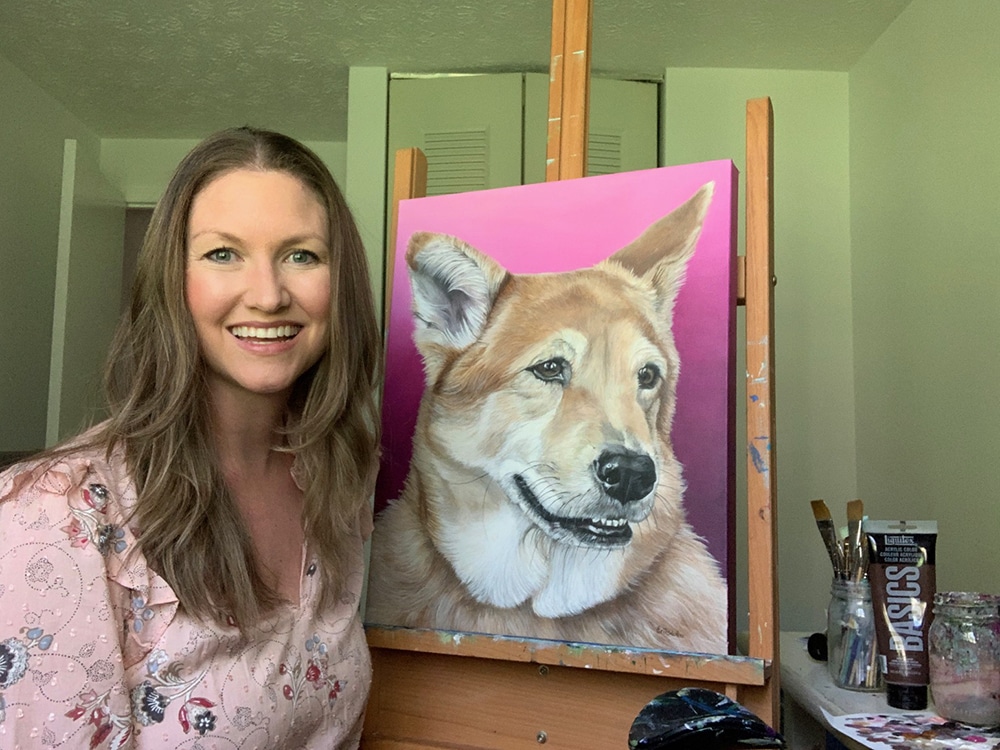 Critique of Work
Written feedback | $36
Submit your work to Erica and receive personalized feedback how to expand and enhance your pet portrait through Erica's eyes. This is for you if you're interested in a gentle and informative take on how to enhance your art and yourself as an artist.

"Words cannot explains the gratitude I have felt in you taking the time to look and commented my painting…a new set of trained eye can see things I couldn't." – Cristina
REGISTER NOW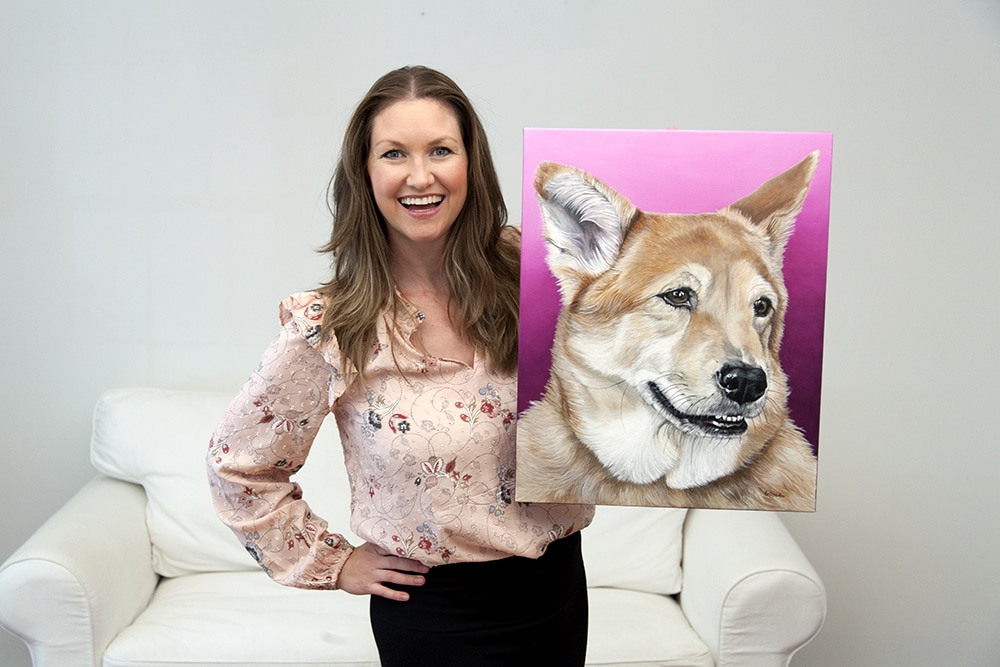 Business Consultant for Creatives
1 hour | $150
Erica is passionate about assisting more creatives find their own way to follow their dream as full-time artists. She draws from her own experiences as an artists for 30+ years and her expertise as a PR and marketing leader in her former life of 15 years in the corporate world. She'll hone in on what works for you, not what the plethora of books tell you to do, and her passion is for more artists receive their abundance.
REQUEST TIME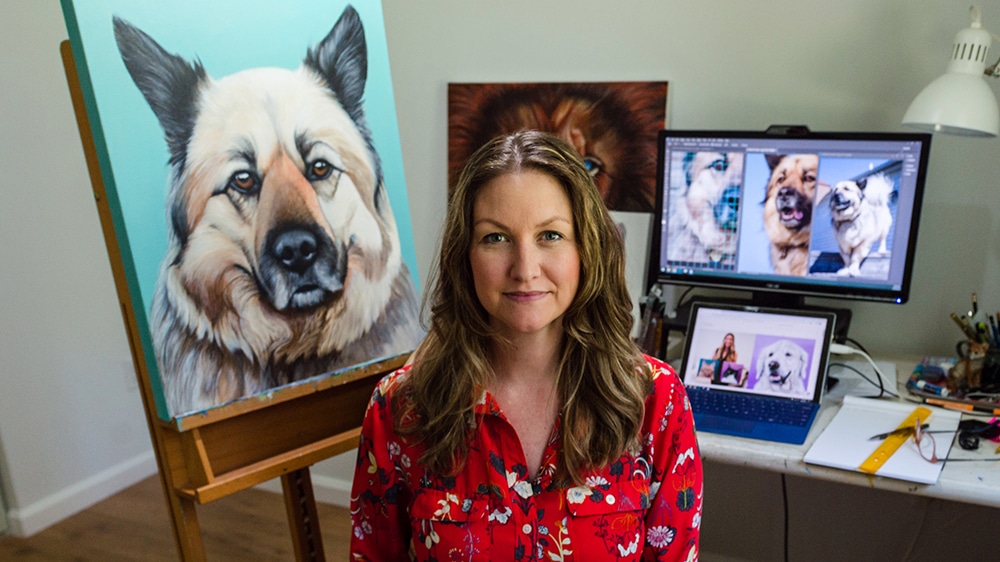 Run the Business – an interactive ebook for creatives
coming soon
In this interactive ebook Erica shares how she became a renowned pet portrait artists, and everything she has learned during her 30+ years of being an artists. She'll share how to make it work through the ups and downs, how to hold on to the magic of creating, the life of a soloprenour – from keeping a schedule, her start-to-finish process that keeps her churning out portrait after portrait, and dig deeper into the many hats worn – from bookkeeper to marketing expert.
This is an interactive ebook which includes chapters, videos and audio recordings for a fully immersive learning experience.
Pet Portraits That Lead to a Place of Healing
– A coffee table book to move through the grief
coming soon
This book is the chicken soup for the soul meets post secret for dog and cat lovers. Erica shares the extraordinary journey for each client via her genuine and heartfelt painting process that helps them get over their loss. For this book, Erica has personally selected about 10 pet portraits that powerfully reflect on our love for our pets and how the pet portrait led to a place of healing for the owner in grief.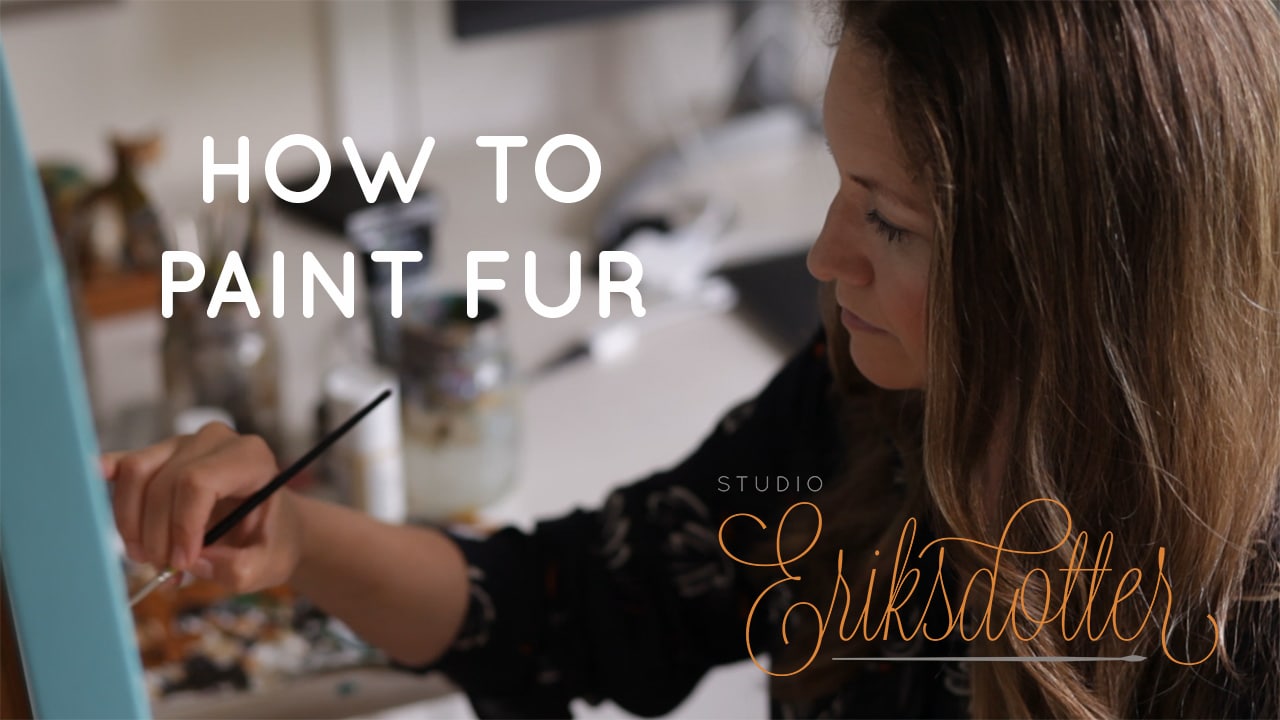 How to Paint Fur
1 hour | FREE
Join me for this 1 hour free tutorial about how to 'fluff that fur' when painting a pet. This was filmed while I painted Corky's Pet Portrait, a commission from Pennsylvania.
WATCH NOW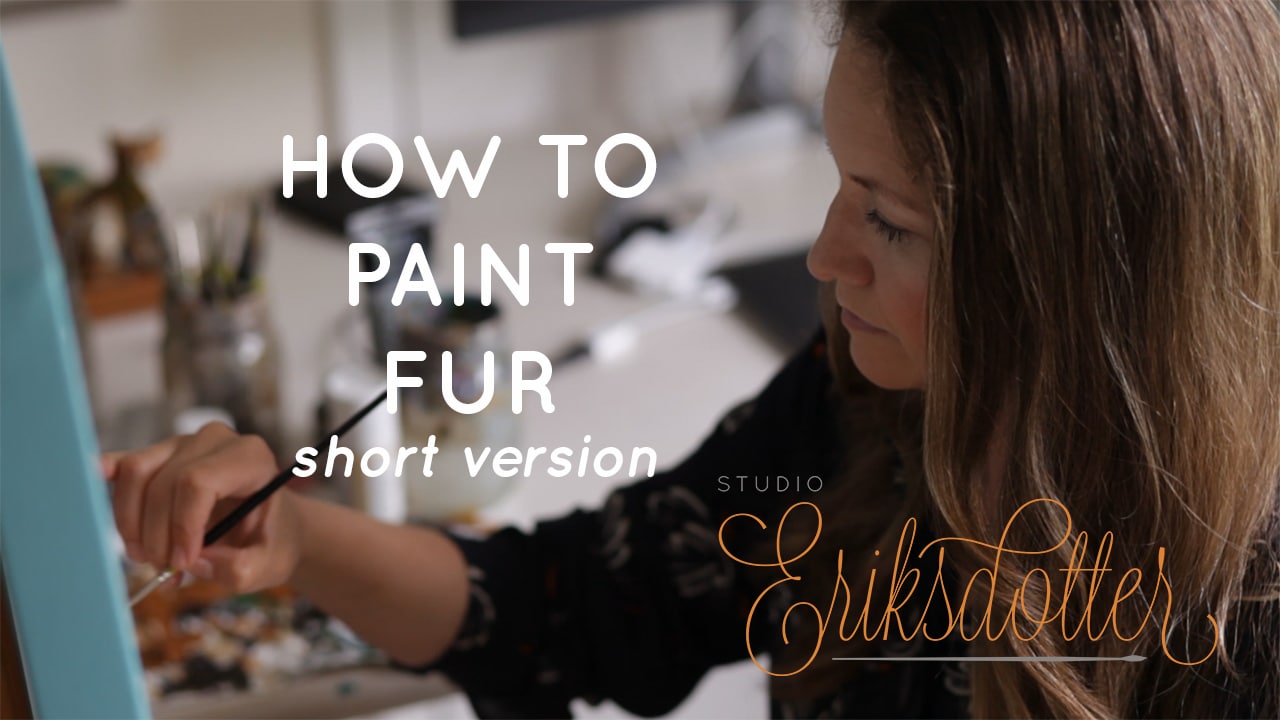 How to Paint Fur – short version
25 mins | FREE
Join me for this shorter version of how to make the fur appear fluffy and real. This was filmed while I painted Corky's Pet Portrait, a commission from Pennsylvania.
WATCH NOW
How to Paint Thin Lines
18 mins | FREE
In this video, Erica teaches how to paint thin lines. This is important to highlight detail work in the fur, eye lashes and whiskers. She teaches this technique while adding whiskers to Cory's Pet Portrait, a commission from Pennsylvania.
WATCH NOW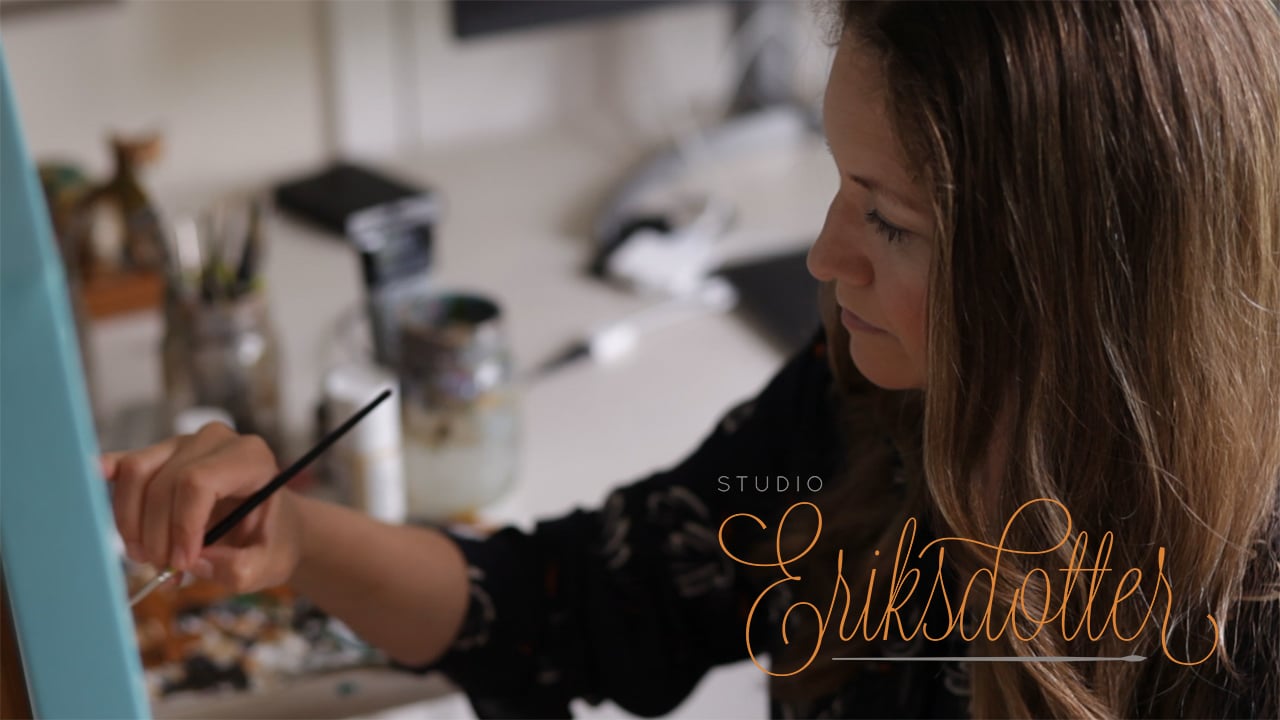 How to Paint Soulful Eyes
coming soon
In this video, Erica teaches how to paint eyes that are full of life. Without lifelike eyes, a portrait falls flat. The eyes are incredibly important to feel the animal. She shares a few of her tricks in this tutorial while painting a commissioned pet portrait.
This short tutorial is focusing in on one particular aspect of a painting that took countless of hours to create. It has been edited down to a manageable viewing experience.