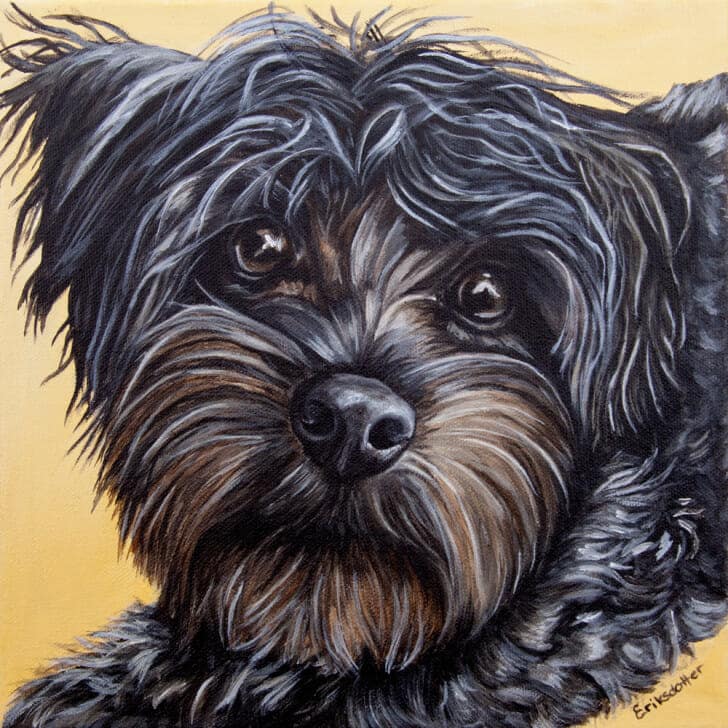 Jax and Mosby look quite adorable with their side by side brother portraits.  Erica does great work – she really captures the dogs' expressions.  And we like her personally.  She's great. – S.K. of Virginia
Jax's Portrait  is an original painting commissioned by a client from Virginia who wanted to capture her daughter's dog on canvas. This was the client's second custom order as I had the honor of painting Mosby the previous year, also her daughter's dog. It is a wonderful compliment when clients return for more.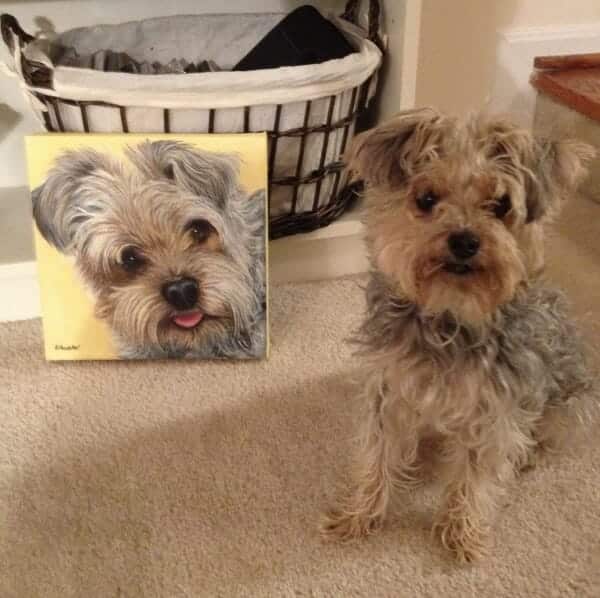 Remember this adorable photo her daughter sent in as a thank you? Adorable! See more customer photos.
Back to Jax's portrait.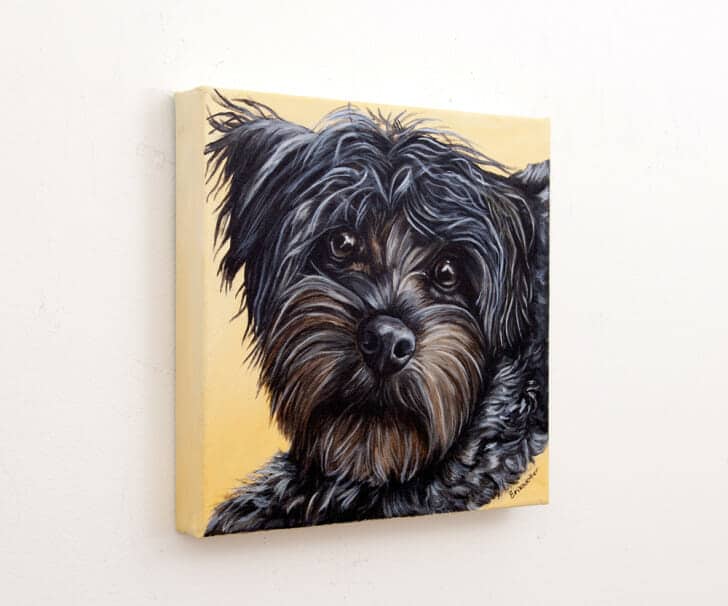 Since Mosby and Jax's portraits were going to hang next to each other, I tried to match the yellow background on Mosby's portrait. Since most background colors are a blend of several colors it matching colors are always a challenge. But I think it worked out.  The painting measures 10 x 10 inches (25 x 25 cm) and is painted on a 1.5 inch (4 cm) deep gallery wrapped canvas. All sides are painted with the background color.
View more photos of this painting and other pet portraits in the gallery, and if you're interested in commissioning your very own pet portrait, please fill out this form to get started.